Year: 2018
Client: Imprensa Nacional Casa da Moeda
Edited by: esad—idea
Authors: Sofia Meira, Rúben Dias
Photography: Luís Espinheira

Production: INCM
Photography: Bruno Nacarato

Imprimere
For the celebration of its 250th anniversary, the Portuguese National Printing House (INCM) together with Esad-idea, prepared an exhibition showcasing their legacy.
Imprimere is a book about making books. It tells INCM story, explaining how the book making practice changed through the last two centuries.

As a sculpture, Imprimere was designed to provide many tactile sensations that belong to the industrial side of printing houses and processes of craftsmanship. Special metallic inks were used as an overprint on top of a visual essay that provides macro shots of dirty and oily mechanisms.
Historic ink splashing on the sides of the pages was used both to materialise the process of inking paper but also as a hint towards a particular finishing used in the ancient National Records. Materica Acqua offers a textural cover as the big hot stamped letters on top provides depth, which is used to emphasise the weight of an industrial press.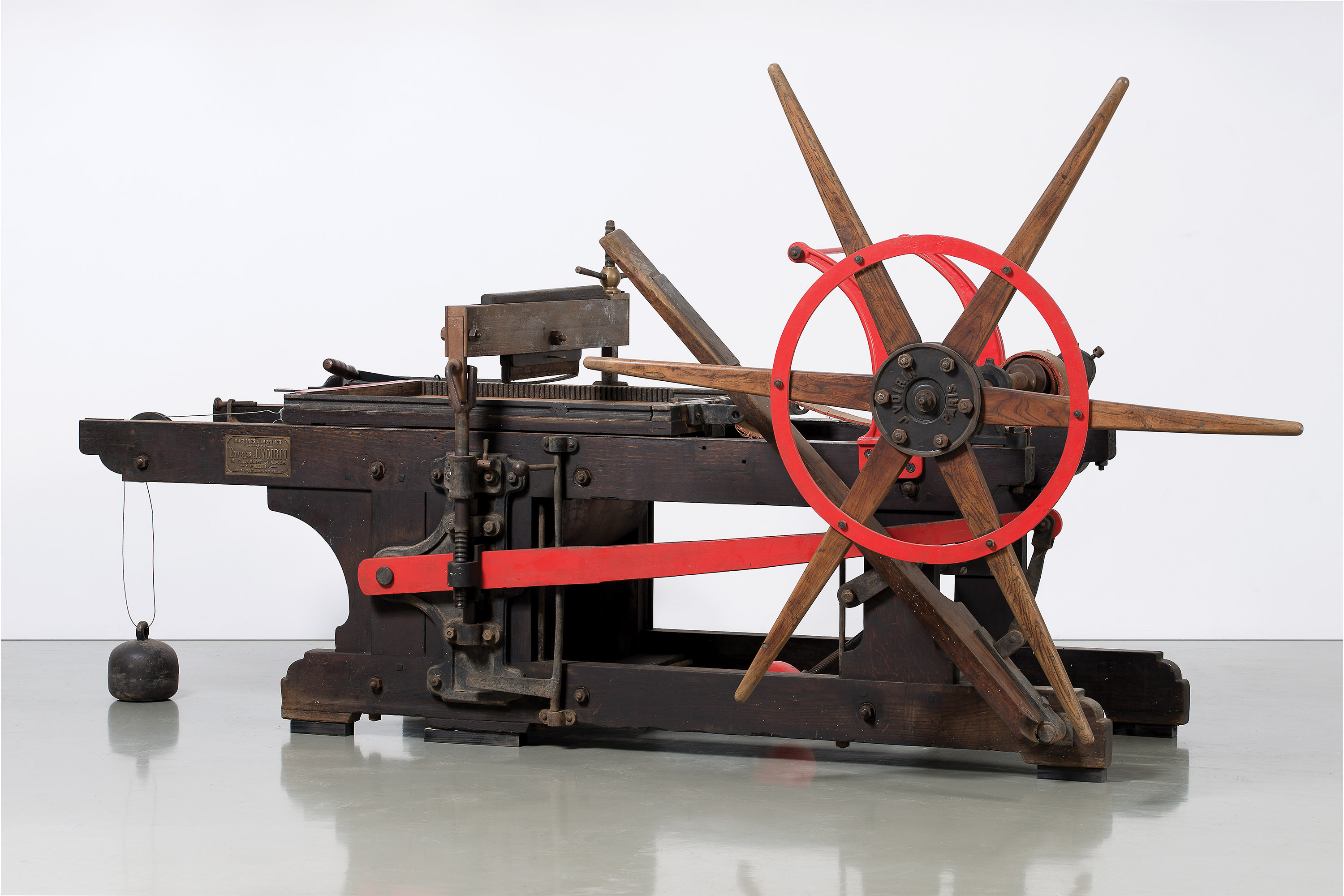 The contrast between the nostalgia of this rich universe and the didactic approach to the techniques that it explains marks this object. The narrative is structured so that the reader can understand all the tips and techniques that are needed to build a book, while also, at the same time, the content provides names and key details that tell the story of INCM.
Using photography to create a sensorial experience across 24 pages of overprinted industrial macro shots, the narrative in than explained using an industrial grid, infographics, 6 academic essays, an extensive photographic report of most of the tools of the centuries and a thorough explanation of seven key vectors: 1. Paper 2. Typeface 3. Typography 4. Calcography 5. Screenprinting 6. Lithography / Offset 7. Binding and one artistic gallery where a selected group of contemporary designers explore each technique.